HuilesUtiles.eu once was a rather pioneering initiative in France, started in 2009, by Olivier Lechef, Docteur Vétérinaire, inc.. This website now owes its reputation to the appreciation of its customers in a very competitive market. And it is committed to satisfy its customers!
History.
The original idea, in 2009, came from a university project of Naturotherapy, looking for ways to avoid diseases, in humans and animals, trying to limit pollution in the environment, in the short term, and in the long term.
The traditional uses of essential oils gave some indications of their true usefulness.The first part of the work was to dig the science, both traditional and modern, grouped together in a discipline called ethnobotany, based on works carried out all over the World. The second part was to create a website to organize this collection of data, destined for the public, in 2010. (See Author)

Subsequently, it became necessary to initiate the manufacture of formulations of essential oils corresponding to the scientific criteria by which the observed results could be obtained. The marketing of these formulas is always carried out through the website, mainly promoted by the customers themselves, by the means which seemed to them as the most appropriate.
From 2010 to 2016, the website increased its attendance, reaching 500 French -speaking visitors daily, from France, Belgium, Switzerland, Luxembourg, and more! HuilesUtiles.eu is now also quoted by other websites, and in other scientific publications.
In July of 2016, an English version under the name "Useful-Oils.com" was launched. Today, it welcomes visitors from all over the World.
Our experience.
The "natural products" market has always been quite complex, between merchants of miracles, which appear and disappear as quickly as they have appeared, and merchants who remain, offering products who can show results to the customers.
Our work is to inscribe ourselves in the sector of the merchants who remain, by making our own products, starting from raw materials which are selected for their quality, according to our criteria, and to pass this quality on to the customer. As well as visible results!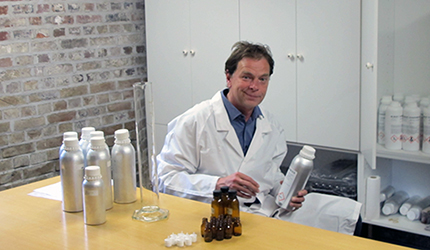 Added, there is a complete customer service which consists in listening to our customers, in order to improve this experience, and to benefit them as well as newcomers. Whether it is in the improvement of existing products, in the clarity of the instructions allowing their use, in their requests for new formulations, or even in the way they feel we should make us known!
Our commitment
Continue to enrich our experience and website contents with advances in ethnobotanical research.
Ensure the quality of the raw materials used in the composition of products manufactured and marketed by us.
Stay tuned to our customers' opinions and feedbacks from their experiences with our products. (Contact us)
Clear business practices. (Terms of Sales)